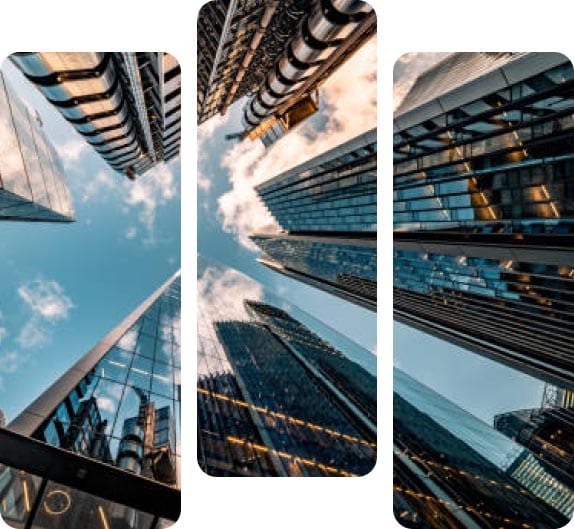 About Faith Industries Ltd.
Faith Industries Ltd. (FIL) is among the very few corporates in the world to have a spectrum of PVC Additives manufacturing under single plant.
FIL has one of the finest and most modern in house R&D Center which is the backbone of the company's success journey. It has a Sales Network across India and in Several Countries world wide.
FIL is one of the largest exporters of PVC, Paint and Rubber Additives from India with a customer base in over 35 countries across continents.
FIL is credited with several prestigious awards from the Indian Government and International Credit Rating Agencies.
Our Vision
Relying on it's 'ability to dream' and it's 'will to do', Faith Industries Ltd. initiative stems from it's strategies to expand in emerging markets
Total commitment to Customer satisfaction
Protection and Care of the Environment
Market Leadership & Admiration
Focus for Quality Excellence
Sustainable Development of Stakeholders and Employees
Achievements
Ranked among Top 100 SME companies in India
First to export HMA to EU countries from India.
First Microcrystalline Wax & BIS Certified facilities for Paraffin Wax in India.
First product approval from major tyre cos of the world for Surfix range of antiozonant rubber waxes.
First to get the coveted TEC approval from Union Ministry of Petroleum and Natural Gas, for Curde bottom allocations for Microcsryastalline Wax manufacturing.
First and only company to Export waxes regularly out to India to exacting international customers around the world.
Completed single largest Retro Reflective Signage tender of Govt.Of Gujarat in terms of value and quantity in record time.
First Indian company to have foot prints in over 30 countries for PVC additive supplies.
First PVC additive manufacturer in the State to be awarded and recognized as Export House status holder by Govt. Of India for constant high exports year on year for PVC additives.
Dun & Bradstreet awards Faith Industries Ltd. as winner for Excellence in Chemical Industry in India
Faith Industries Ltd. becomes largest exporter of PE Wax to EU from India in stipulated time
FACILITIES OVERVIEW
All major laboratory infrastructure required as per ASTM / BIS standards for testing of PVC Additives , Waxes and other chemical Products exist at Faith Industries Ltd. Personnel are trained to handle analysis and developmental tools like:
Gas Chromatograph
Differential Scanning Calorimeter
Gel permeation Chromatography
Brookfield Viscometer
Brabender
Twin roll Presses
Lab Extruders
MAJOR FACILITIES AT Faith Industries Ltd.
Desedimentation
Sulphonation
Caustisizing
Hydrowashing
Micropore Filteration
Atmospheric and Vacuum Distillation
Fractional Distillation
Filtration
Aromatic Extraction
Clay treatment
Blending
Flaking
Prilling
Slabbing
Extrusion
Spin Flash Drying